Dr. Kiran Sahi
Dr. Sahi achieved her General Dental Degree from the University of British Columbia. She loves practicing general dentistry as every day brings different challenges and the opportunity to meet great people in the Abbotsford community.
---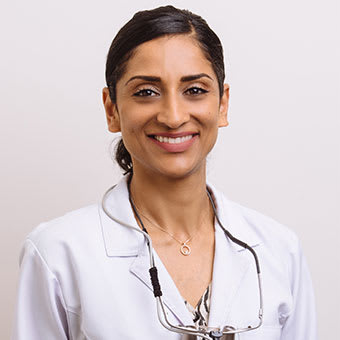 Dr. Kiran Sahi
General Dentist
BSc, DMD, University of British Columbia
Dr. Kiran Sahi was born and raised in the Lower Mainland and obtained her Dental Medicine degree from the University of British Columbia.
Dr. Sahi feels it is important to establish a healthy relationship of mutual respect and trust with each individual patient. She strives to provide the best possible dental care to each of her patients and to help them be as comfortable as possible.
Dr. Sahi is always looking forward to opportunities that will enable her to enhance her current dental skills as well as acquire new ones in the advancing field of dentistry. She has maintained her commitment to continuing education by participating in various seminars, conferences, and study clubs.
When not working, she enjoys activities such as working out at the gym, hiking, snowboarding, and reading. Her future endeavors include traveling with her husband, Sonny.