Dr. Neeraj Singh
Dr. Neeraj Singh obtained his General Dental Degree from Rajiv Gandhi University. provides a range of dentistry services for his Abbotsford patients and is always keen to learn new procedures.
---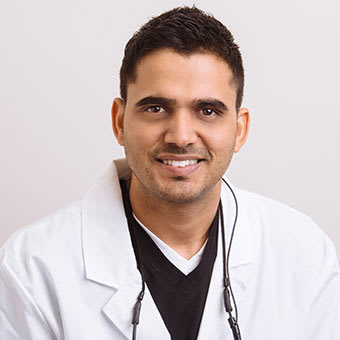 Dr. Neeraj Singh
General Dentist
BDS, NDEB, Rajiv Gandhi University
Dr. Neeraj Singh obtained his Bachelor of Dental Surgery from Rajiv Gandhi University, Bangalore India.
Upon graduation, he furthered his education and completed a Master's degree in Administrative Sciences in Global Health and Human Services Administration from the prestigious Fairleigh Dickinson University in Vancouver, BC. At the same time, he attained his dental licence from the National Dental Examining Board of Canada.
He maintains professional affiliations with the College of Dental Surgeons of British Columbia and BC Dental Association.
Dr. Singh continuously upgrades his knowledge in the field of dental technology, restorative dentistry and aesthetics, and is always looking for new ways to improve the quality of the dental work he provides.
He thrives to make sure that all his patients understand their required treatment and strives to ensure that each patient gets the best possible care.
In his free time, Dr. Singh enjoys road trips, hiking, and exploring the small towns of beautiful British Columbia with his family and friends.