Dr. Su Xu
Dr. Su values open communication and strive to match every patient with the evidence-based treatment plan to suit their individual needs.
---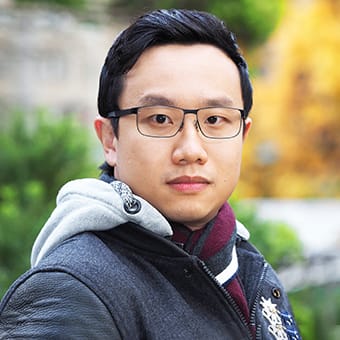 Dr. Su Xu
General Dentist
BSc, DDS, University of Melbourne
Dr. Su started his career as a Ph.D. candidate in Microbiology but changed his path and decided to bring his talents to dentistry. Dr. Su received his Doctor of Dental Surgery degree from the University of Melbourne with honors.

He is an active member of the BC Dental Association and the Academy of General Dentistry to keep up-to-date with the latest technology and treatment philosophy.

Dr. Su has a special interest in endodontics, cosmetic dentistry, pediatric dentistry, Oral Surgery, and dental anesthesia. When not at work, Dr. Su enjoys volunteering, photography, road trips, and scientific seminars.

Dr. Su is a former rally car racer and motorcycle rider but was forced to retire the hobbies based on the wise guidance of his parents.