Dr. Sandeep Toor
Abbottsford dentist Dr. Sandeep Toor obtained her General Dental Degree from the University of British Columbia. She provides a variety of dental services that include preventive and restorative dentistry.
---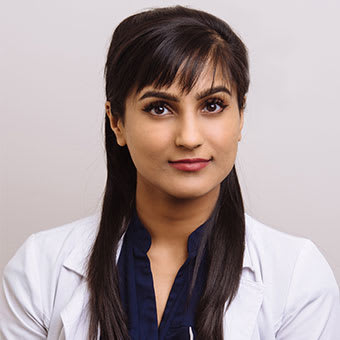 Dr. Sandeep Toor
General Dentist
BSc, DMD, University of British Columbia
Dr. Sandeep Toor graduated from the University of British Columbia on the Dean Honours List with a Bachelor of Science degree in Biology, specializing in Cell Biology and Genetics.
She received her Doctor of Dental Medicine degree and graduated with Honours from Oregon Health and Sciences University for her academic and clinical excellence.
She has taken part in periodontology and endodontology honours courses at OHSU. 
She worked in central BC, Salmon Arm before relocating to the Lower Mainland to work alongside her cousin, Dr. Mandeep Toor.
Dr. Toor believes in the importance of communicating with and caring for the dental needs of all patients in order to maintain and improve oral health. She is committed to making her patient's experience in the dental chair comfortable.
Outside of dentistry, Dr. Toor enjoys various cuisines, traveling, reading, drawing/sketching, and spending time with family and friends.